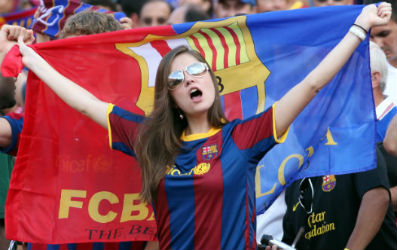 You can watch live on bet365 the title race in La Liga, which looks as though it will come right down to the wire this season with Barcelona leading over Atletico Madrid on goal difference, with Real Madrid a single point behind their two fierce rivals. 
A dip in form for Barca could cost them dearly as Diego Simeone and his men have ruthlessly ended the Blaugrana's hopes of securing their second consecutive treble, after knocking them out of both the Champions League and the Copa del Rey, and going on an impressive run in the league that has seen Atletico win 9 of their last 10 matches in La Liga.
Conversely, Barcelona have taken only 7 points from a possible 18 in their last 6 matches and their late season wobble has left the door open for Real or Atletico to snatch the title.
All Primera Liga games: watch & bet live here >>
* A funded bet365 account is required for access. Exclusion list apply.